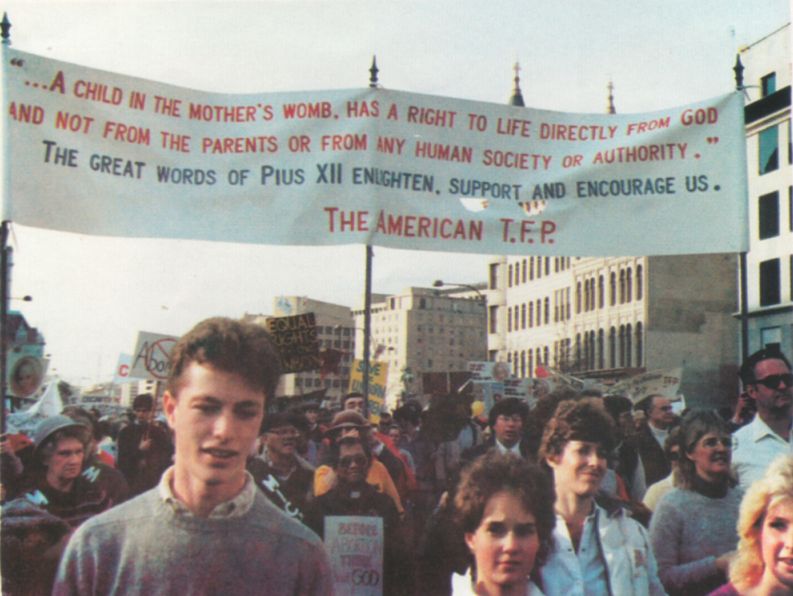 A huge banner with this phrase: "…A CHILD IN THE MOTHER'S WOMB, HAS A RIGHT TO LIFE DIRECTLY FROM GOD AND NOT FROM THE PARENTS OR FROM ANY HUMAN SOCIETY OR AUTHORITY" – The Great Words of Pius XII enlighten, support and encourage us – The American TFP
A large number from the American TFP join the over 60,000 participants in the 13th March for Life in Washington D.C. on January 22 (1986).
The weight of Papal authority gives impetus to the anti­abortion affirmation that the right to life comes directly from God.
The impressive public de­monstration organized by March for Life President Nellie Gray united Americans from all over the United States and expressed public rejection of the wanton killing of the unborn.
---